Hey, here's a bookshelf!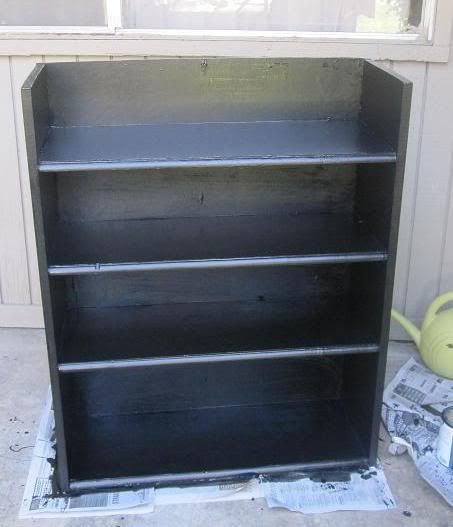 My grandad and I made it last week with our own four hands. He almost electrocuted himself on the saw, which he found to be funny. He's very accident prone. But he's really good at building things, so I wanted him to teach me.
I painted it today and managed to get paint all over the sidewalk (despite the newspaper I laid down- it's really windy today, of course!) and myself. I even have it on my face. But this is gonna look so nice in the front room!