Here are some more barrettes I made. These are just for me to wear. I don't plan to sell these on my Etsy shop that I WILL start today!
These are inspired by some apples I saw on Red Velvet Art's blog.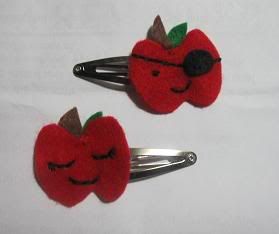 Action shot, of course.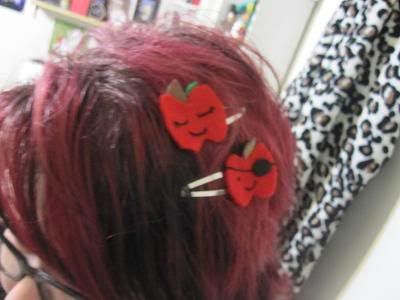 This is my Buddy Holly strawberry. He needs a bowtie, I know. Sadly, there is no action shot. Maybe later.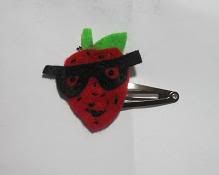 And here is some toast. These I may actually make more of and sell. I went to a burrito place and some girl said she loved them, and so I think they may sell.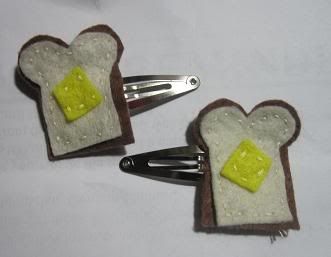 And here they are in muh hurr.
I'm also working on a lot more, and I'm working on some cupcake toppers, too. But alas, I still need to get them scanned in so I can print them out and make a bunch, and I also need to get more printer ink. Uf.