Okay, I had to wait to post this in case anyone for whom I made this stuff saw this blog.
Here is some onigiri I made for my friend Branden for his birthday. He took the photo with his phone so it's a bit blurry. I forgot to get one myself.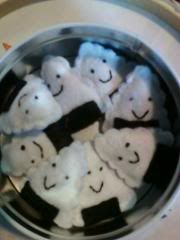 Here are some hair clips I made today. I wanted them to look like sushi, but I think I failed. Some people knew they were sushi, and my friend Dena said they looked like a bowl of pho, so I guess I'll just say they're whatever you think they are. I'm thinking of maybe starting an etsy store and making some stuff like this to sell. I'm keeping these ones, though.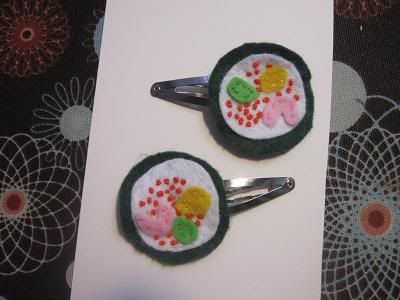 Here's an action shot: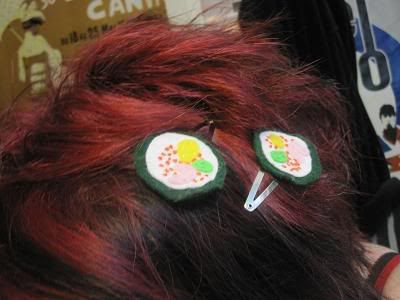 Here is a coin pouch that I made for my friend Jessica. It's a little wonky, but she loved it, and that's all that matters.