Wanna see what I've made? Some of these will be available in my Etsy shop when I get it set up.
I had an idea a while back to make little word bubble pins to say funny things. Then, when I started making these barrettes, I decided to make them into barrettes as well. I will be selling these in my shop soon. I have three different shapes and I will customize them to say whatever.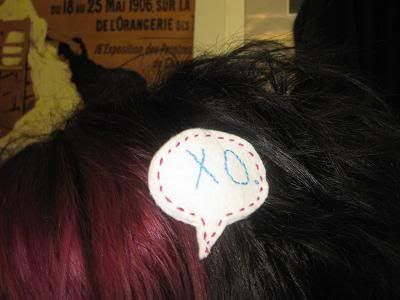 Here is a tree trunk barrette I made.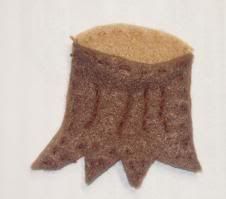 A record player barrette.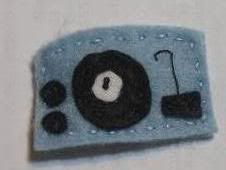 Here is some really cute cloth I got today. I got it all for $1.50! I'm gonna make a makeup bag for my purse out of the hot chocolate fabric.
I also made a cute pouch for a friend of mine!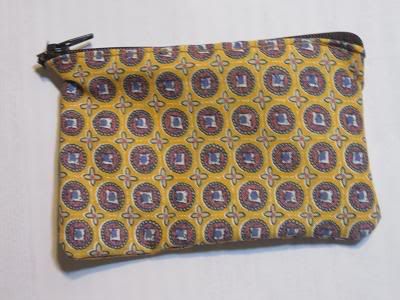 Here is an owl I made a long time ago that I just found.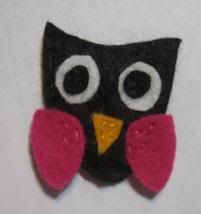 Ice cream barrettes!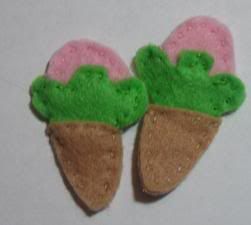 Happy and Sad Clouds.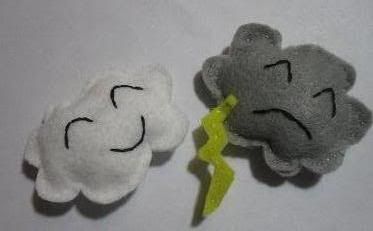 Here is a frosted cookie barrette I made. It was inspired by Twinkie Chan (look her up on Facebook, and I think she's got an Etsy shop, too), so I won't be selling it since it's not my creation.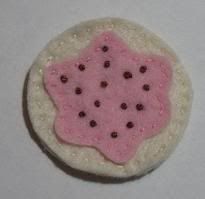 Here is a cute fox head barrette I made. It was inspired by Red Velvet Art's cute foxes. It's just for me!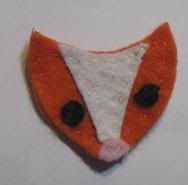 I made this flower for a friend at work. I will also customize these guys.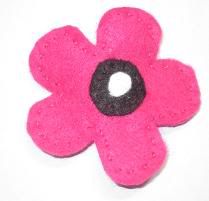 Domokun! Of course I can't sell these, either.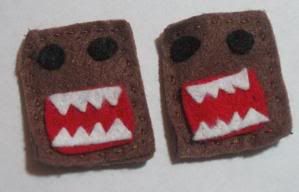 Carrot barrette. I'll sell a pair of these, but I've only made one so far.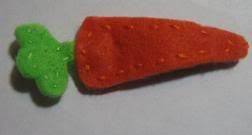 Here's a camera. I think I'll sell these as a pair, too.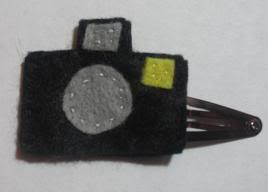 Bowling ball and pin barrettes.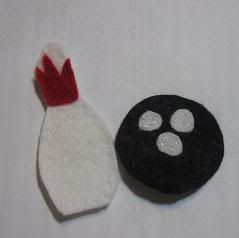 Bacon!