Here's the last of my handmade Christmas gifts!
Here is a pillow I made from a Red Velvet Art cupcake pattern. Get yours here:
https://www.redvelvetart.com/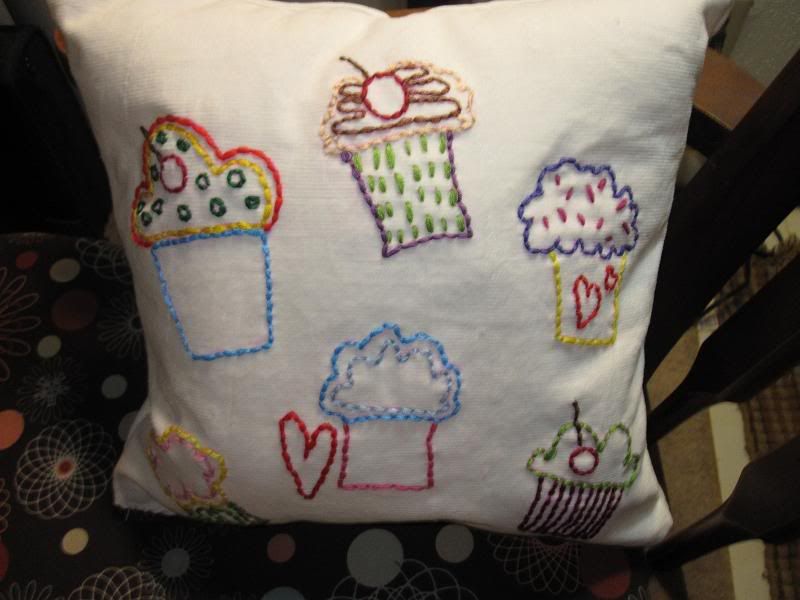 Here's my Little Prince pattern. I just did an image search for "Le Petit Prince" and enlarged the image.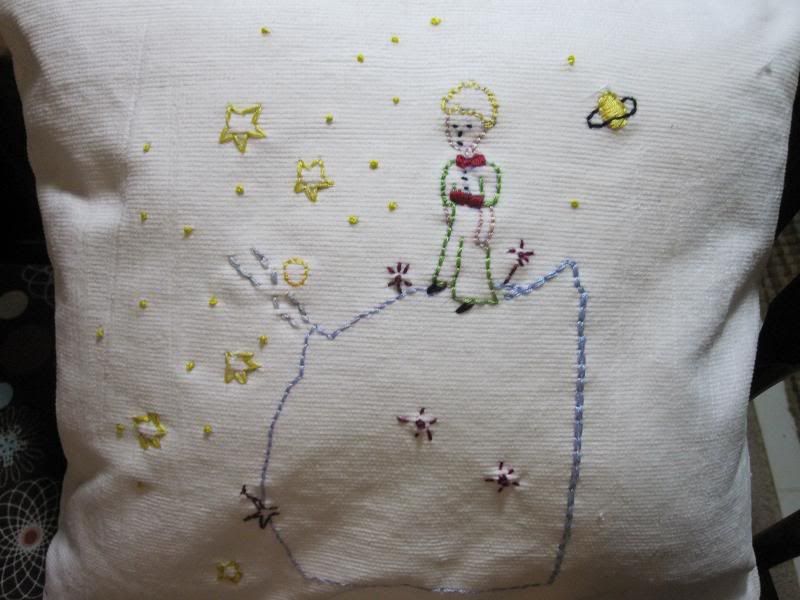 Here is a shirt I embroidered some stuff on. It's from the Sublime Stitching Country Cool pattern. It came out sorta wonky because I wasn't able to transfer them onto the dark material.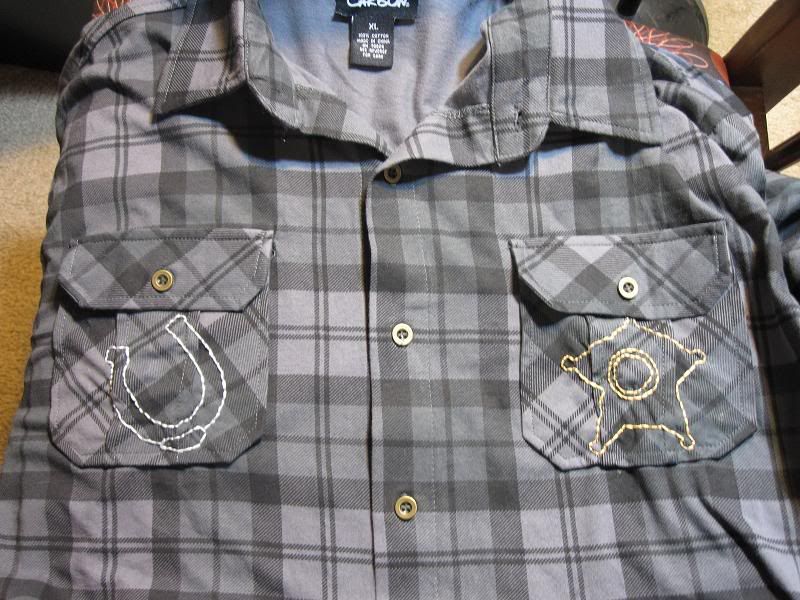 Oh, and I did this one for me. I'm doing all of the ones from this pattern for our kitchen. Get yours here:
http://www.etsy.com/shop/wildolive

Okay, that's all for now.