Seein as how tomorrow is Christmas Eve, this will be my last post for a few days. Here are the last things I made for Christmas!
Here is another Christmas tree from yarn that I made. It's for my Granny.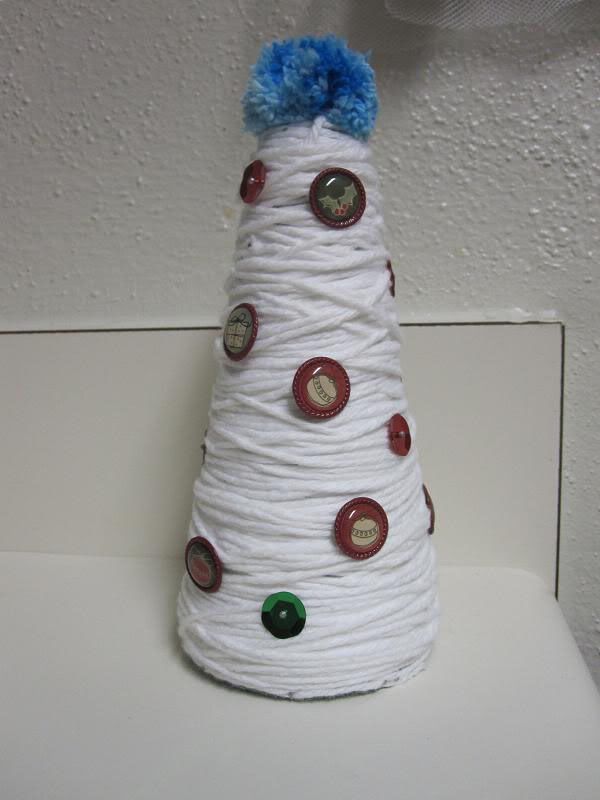 Here are some mint chocolate covered oreos I made with a Wilton mold.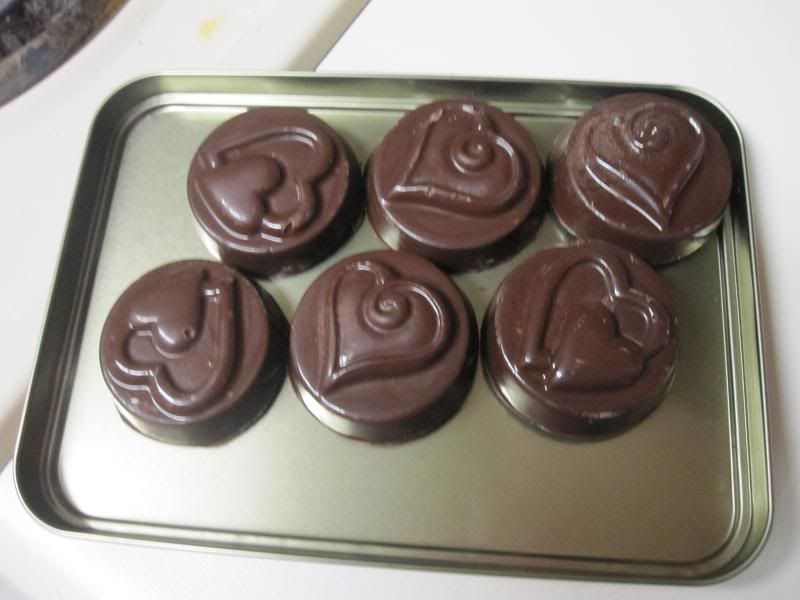 Here are those cookies with some friends. They're for my Granny's Birthday, which is today. But I won't see her until tomorrow. Boo!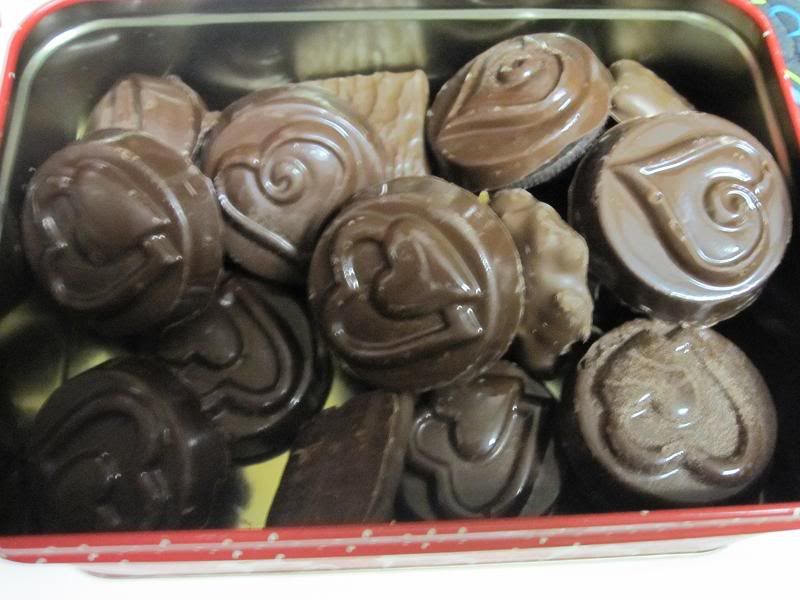 My Grandad is diabetic, but it's really mild. Still, I made some diabetic goodies for him! Sugar free chocolate covered wafers, peanut butter cups, and Turtles!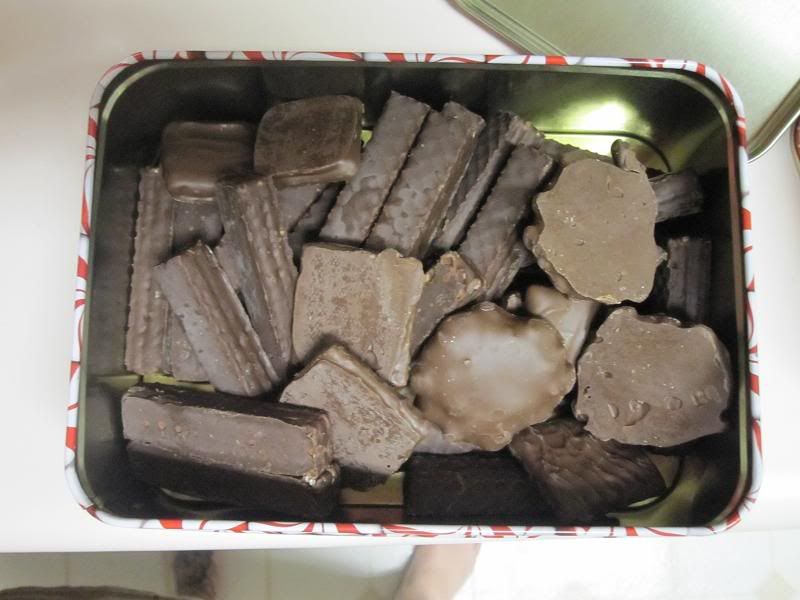 I made these guys for my friend Dylan. They're made of peanut butter, oats, and cocoa.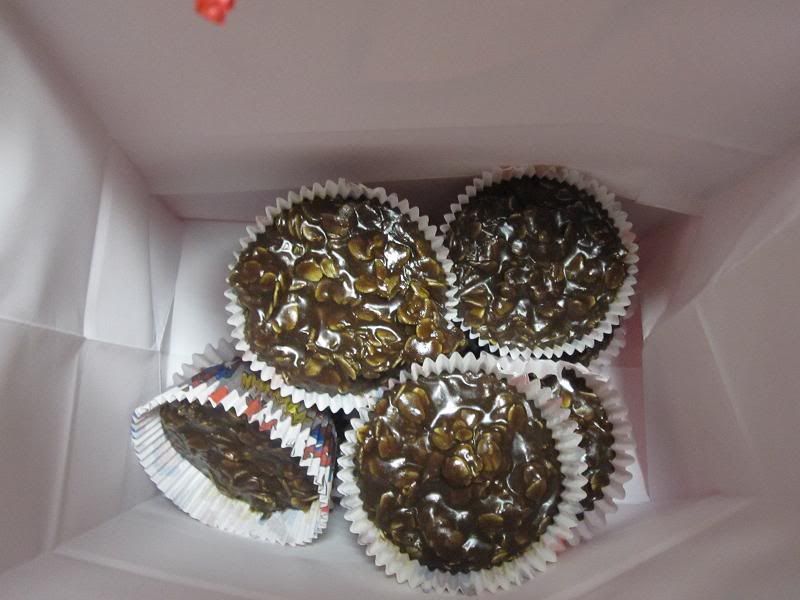 Here is the pumpkin pie cheesecake that I made. It's not very pretty right now.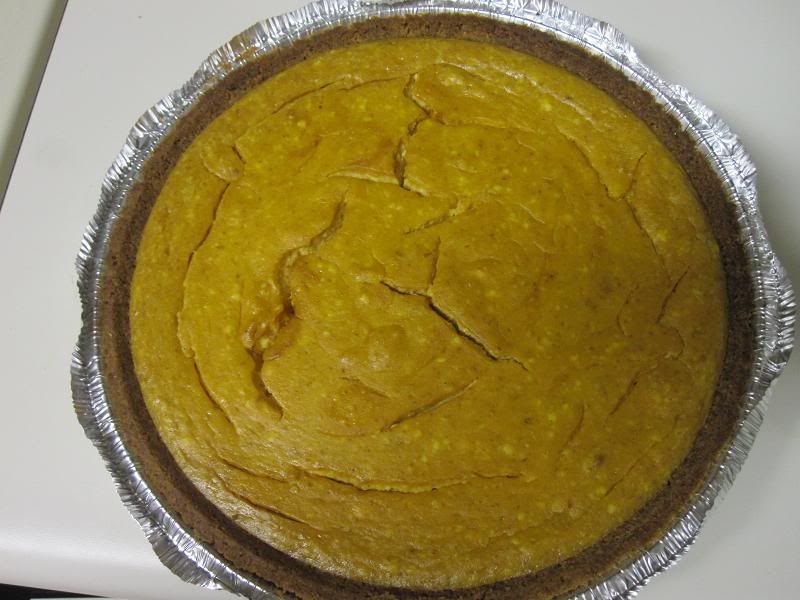 Here are some salami cream cheese rolls. I know that sounds gross, but they're amazing. As you can see, I've already helped myself to a few...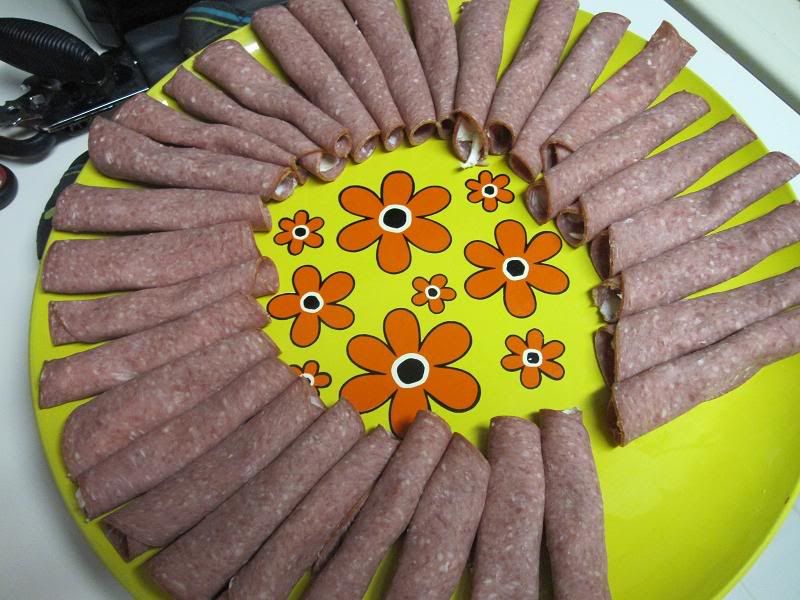 And here is another embroidery I did. I hope everyone has a great Christmas!