I decided not to post photos of my Christmas loot. It's not that interesting. I mean, I got really really really good stuff, but still...
So instead, here is some art I've done, and some I've had done! I am planning on redecorating my apartment this year, slowly but surely, and I'm starting by rearranging the art I have. I'm going to make a craft-themed art collage, and here are some of the pieces that will be going up.
Make stuff.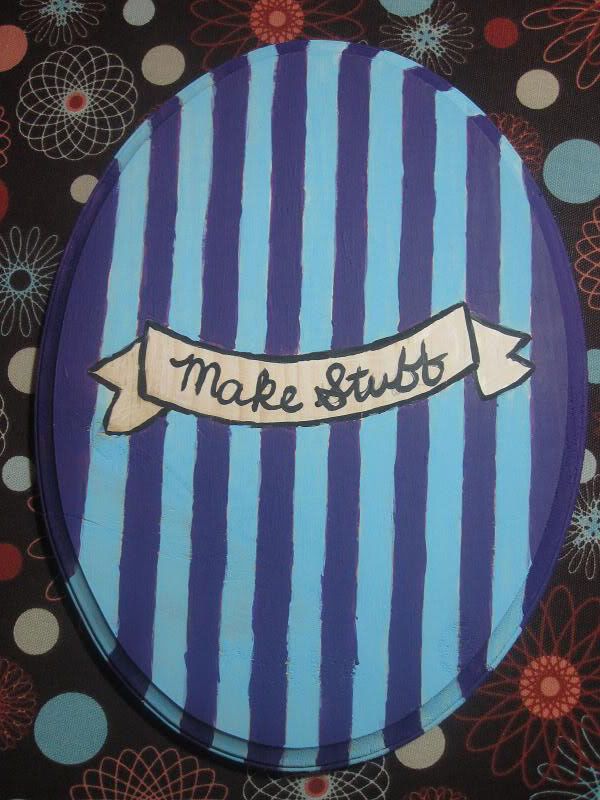 Here is a canvas that is partially embroidered and partially Sharpied. The pattern is mostly from Red Velvet Art, but I drew the grass and birds myself (big whoop!).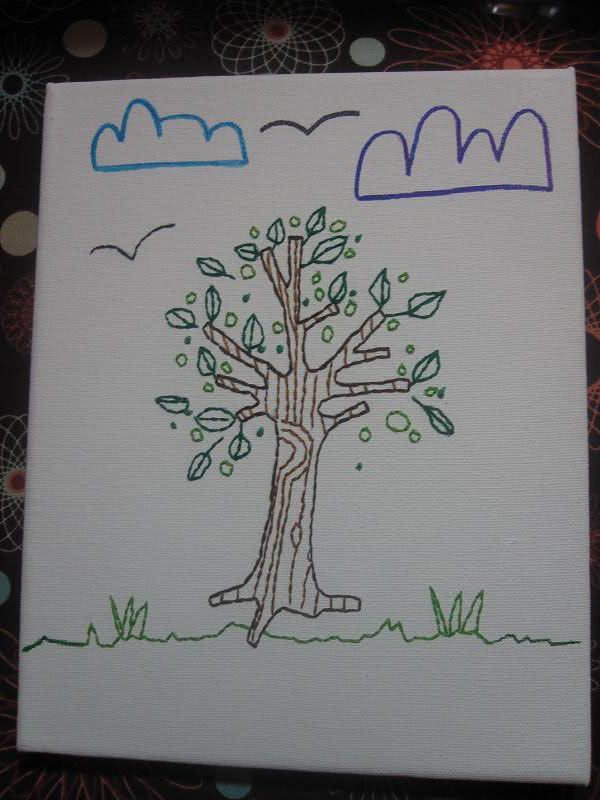 This is supposed to be yarn and a crochet hook. I severely misjudged how small the crochet hook would be...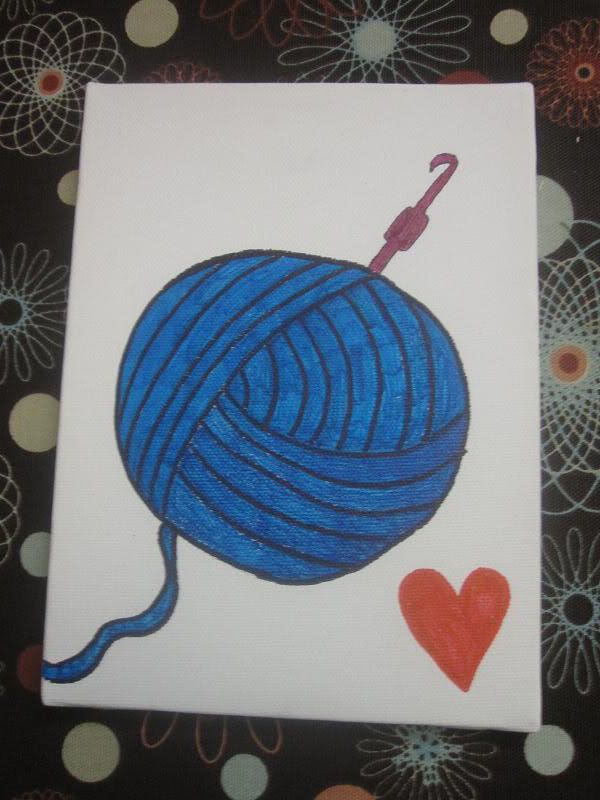 Here's something I drew.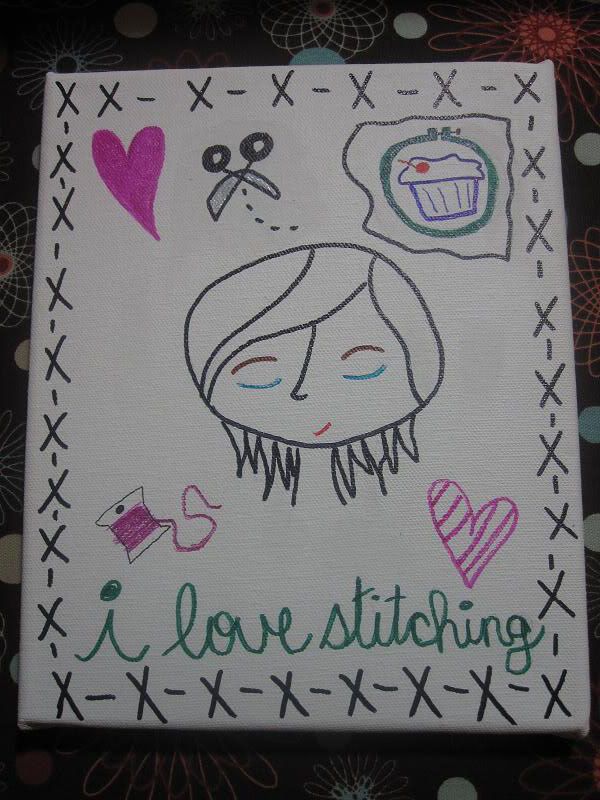 Here is a tattoo I got today. Actually, I got it in October, but it was JACKED UP like you would not believe, so I got my friend Chris to fix it today. It's better than I could have ever imagined!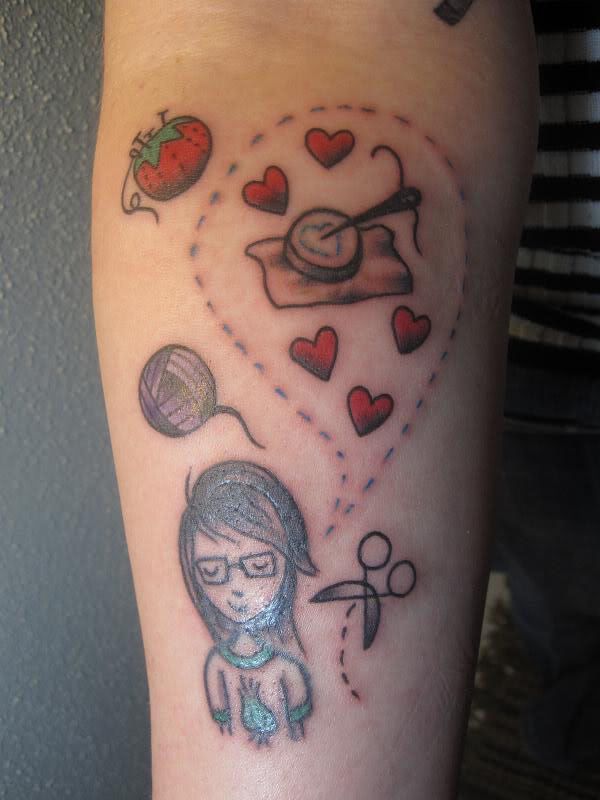 And here's a boat painting I did while watching Lost last night.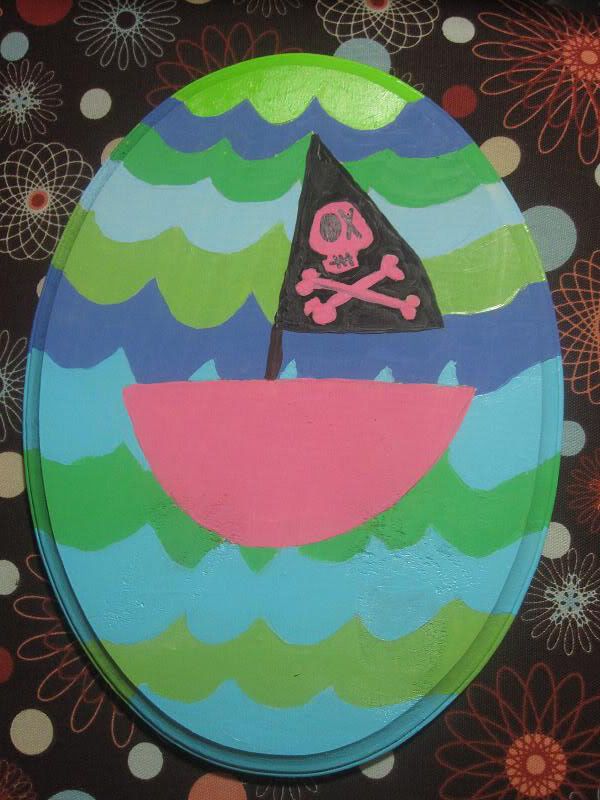 See ya!