One thing I am not too happy about when it comes to apartment living is not being able to have a garden.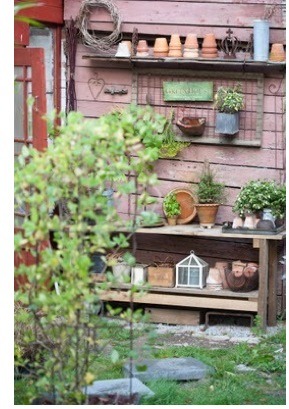 I love growing herbs and vegetables. It's nice to be able to pick stuff, take it directly to the kitchen, and use it! I've grown basil, mint, jalapenos, cucumbers, strawberries, lavender, oregano, and tons of other things quite successfully in the ground. I tried growing them in pots without much luck here at my apartment.
But EVERYONE seems to be growing gardens this year, and I'd like to try again as well. Maybe I'll try a Topsy Turvy, or something like this:
http://www.instructables.com/id/VERTICAL-VEGETABLES-quotGrow-upquot-in-a-smal/step1/Materials-needed/?f=m
My dad and grandad have started small gardens. My grandparents used to have a huge one, but it's harder for them to tend a huge one now. So my grandad made a smaller one with tomatoes, pepper plants, eggplant, and a few others. My dad's got about the same, and I'm really excited to see their progress when I visit this weekend! I'll post photos!
(Photos from WeHeartIt.com)