We went to San Antonio for a night to celebrate our 3rd anniversary (dating, not marriage). Besides making fun of many, many things, this is what I did on the way.
I'm giving this to my mom.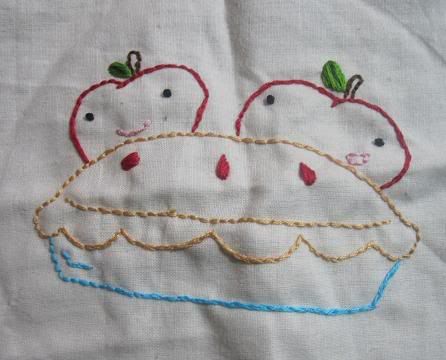 And here is my first embroidery done from a Natalie Dee picture. She is awesome. I plan to do several more. If you're not familiar with her, visit her at www.nataliedee.com.