I have been really busy of late, so I've not had much crafty time. I've also been very broke, so I haven't had a chance to get some supplies I need. A good friend of mine is coming in from Brooklyn this Saturday. I don't know if we'll get up to any crafty stuff, but if we do, I'll be sure to blog it. If not, I'll be back in full force after she leaves on the 28th. Until then, here are two things I've done recently.
From a WildOlive pattern: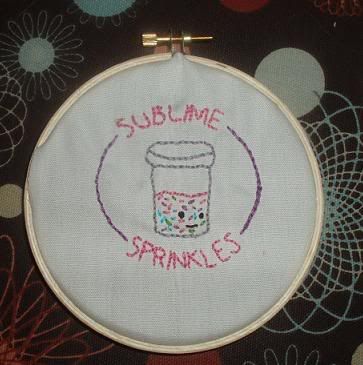 From a Jenny Hart (Sublime Stitching) pattern- I made this for my Austin momma's birthday.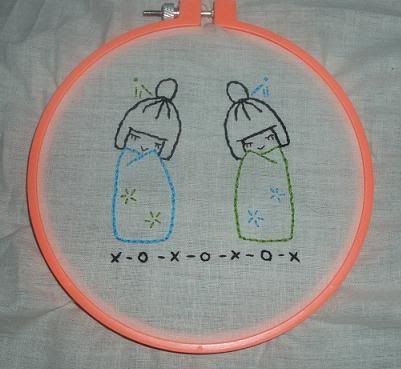 See ya!