Okay, this week should be much less hectic than the past two. The only crafty things I did last were the following small embroidery projects:
I found these two cute little patterns while just browsing around online for embroidery pictures. They look like the work of WildOlive, but I'm not sure if they are: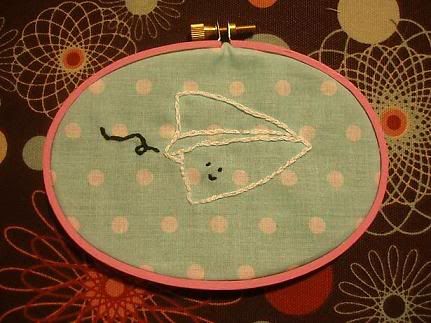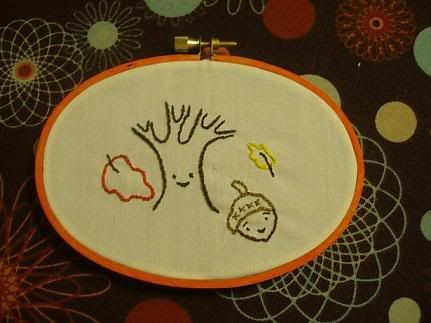 This one is surely WildOlive. I ordered a whole mess of food themed patterns from her a few weeks ago.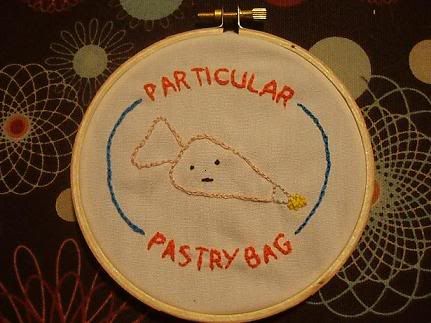 And I managed to make my dad a Father's Day present. I love this picture of me and my sister.
I do plan to try my hand at a few other projects this week. I'm working on a really cute skirt, too. I'll post as I finish the projects. I hope everyone had a great weekend!