Hey, guys, sorry I've not updated in a while. Wow, almost a week! I've been super busy, but here are some things I've made the past week during my busy streak.
Here are some cards I made for a few of my friends, and one for my granny: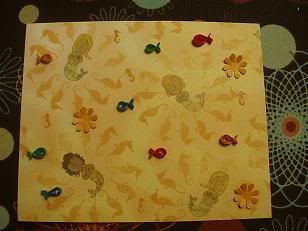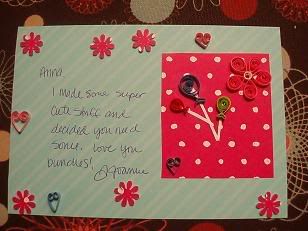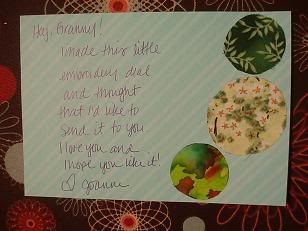 I embroidered these cute little cherries. Unfortunately, I chose some evil, evil fabric, and it puckered a bit. But I still think it looks okay!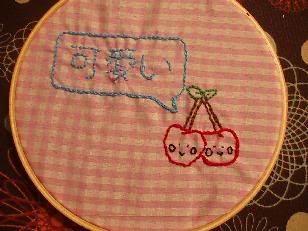 And I covered some buttons with some nice fabric. I put magnets on the back and sent them to a few friends.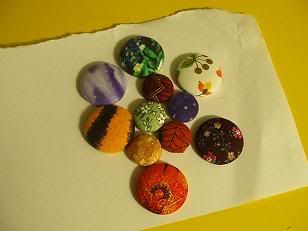 I've been so busy the past couple of days, though, that I've not done much crafty stuff. I'm going through withdrawals. I'll post more this week.